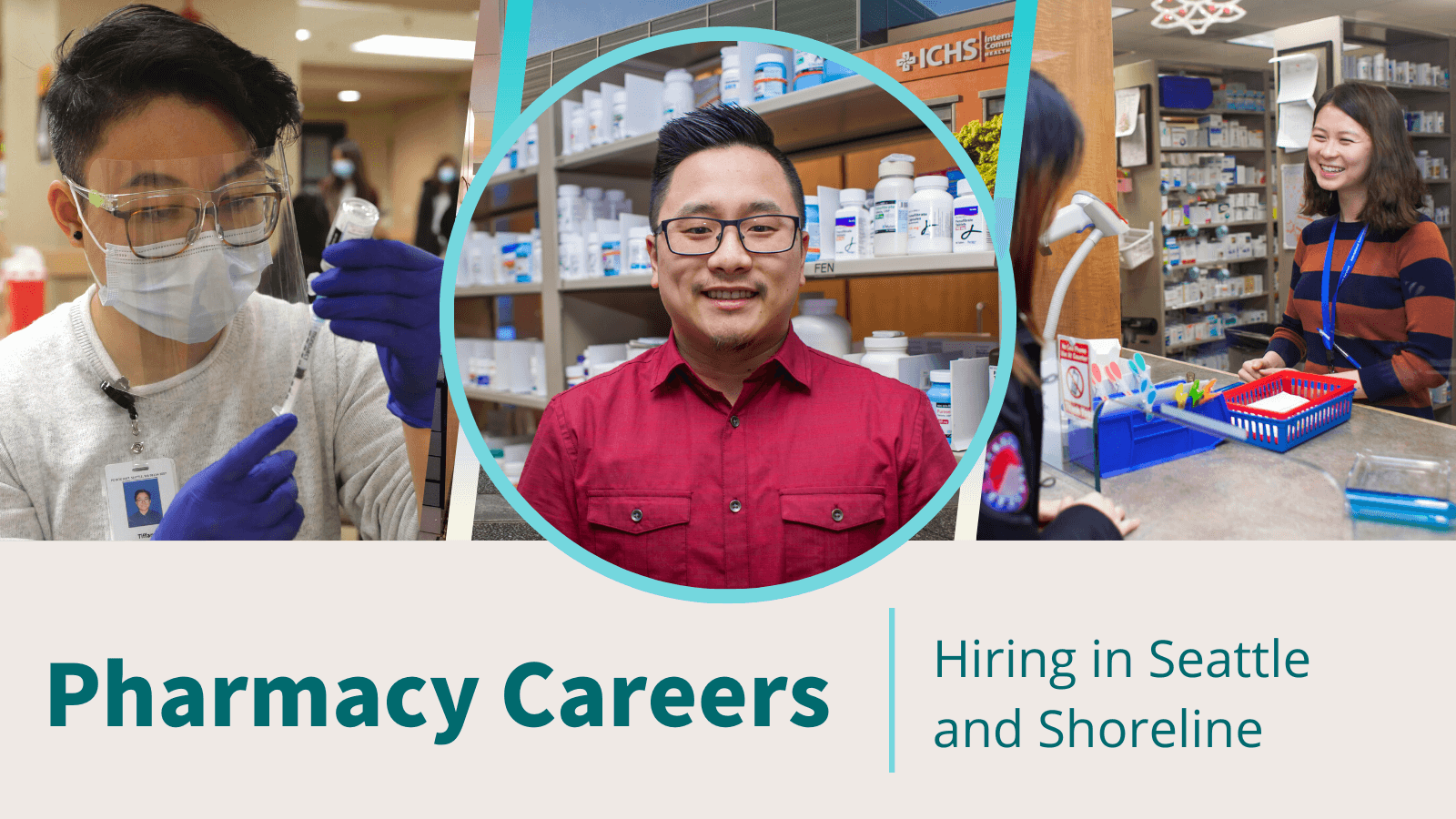 Discover how you can make an impact on people and communities!
Join other health equity advocates at the International Community Health Services (ICHS). As a federally-qualified community health center, we provide health services for King County's diverse immigrant and refugee communities regardless of background, insurance, immigration status, or ability to pay.
We are hiring hardworking, caring, and detail-oriented individuals to join our pharmacy teams at our Seattle/King County clinics.


We are health equity advocates that strongly believe that everyone, regardless of language spoken, immigration or insurance status, or ability to pay deserves quality, culturally responsive care.
Open Positions:
Pharmacist
Wage Range $54.60 - $79.94
We Offer
Competitive salary for the Seattle/Puget Sound region
"Share the success" bonuses
Insurance premiums 100% paid by ICHS
Paid time off accrual up to 200 hours annually with up to 264 hours rollover year to year
Automatic 4% retirement contribution
9 paid holidays a year, including 2 personal holidays
Reimbursement for professional licensure
Position Requirements
Bachelor's Degree or PharmD from an accredited pharmacy program; State of Washington Pharmacist License

1 year of pharmacy practice experience or 1 year of residency required.
Long term care experience and bilingual preferred.
Current Basic Life Support (BLS) license
JohnHenry Baldoz, Pharmacy Technician ICHS International District Clinic

Everyone here has a big heart, which makes our job even better because everyone's on the same page.
If you'd like to give your career a boost in fulfillment and advancement, connect with us today!
Job Opportunities
We are always looking for hardworking, caring and detail-oriented individuals to join ICHS at any of our greater Seattle area/King County clinics. Excellent communication skills and a positive, can-do attitude are a must.