Do you want to volunteer your time to advance COVID-19 vaccine equity in our community?
As an organization founded to assure access to quality health care for those who need it, International Community Health Services (ICHS) has focused on delivering COVID-19 vaccines to underserved communities in King County, in particular to immigrants and refugees.
Since February 2021, ICHS has co-coordinated over one hundred pop-up clinics with community partners and administered over 5,000 vaccines.
Teams of ICHS staff and volunteers have hosted daytime pop-up vaccine clinics at schools, places of worship, senior apartments, businesses, non-profit agencies, and many other locations.

Volunteer to be a vaccinator or a registrant at ICHS pop-up COVID-19 vaccine clinics.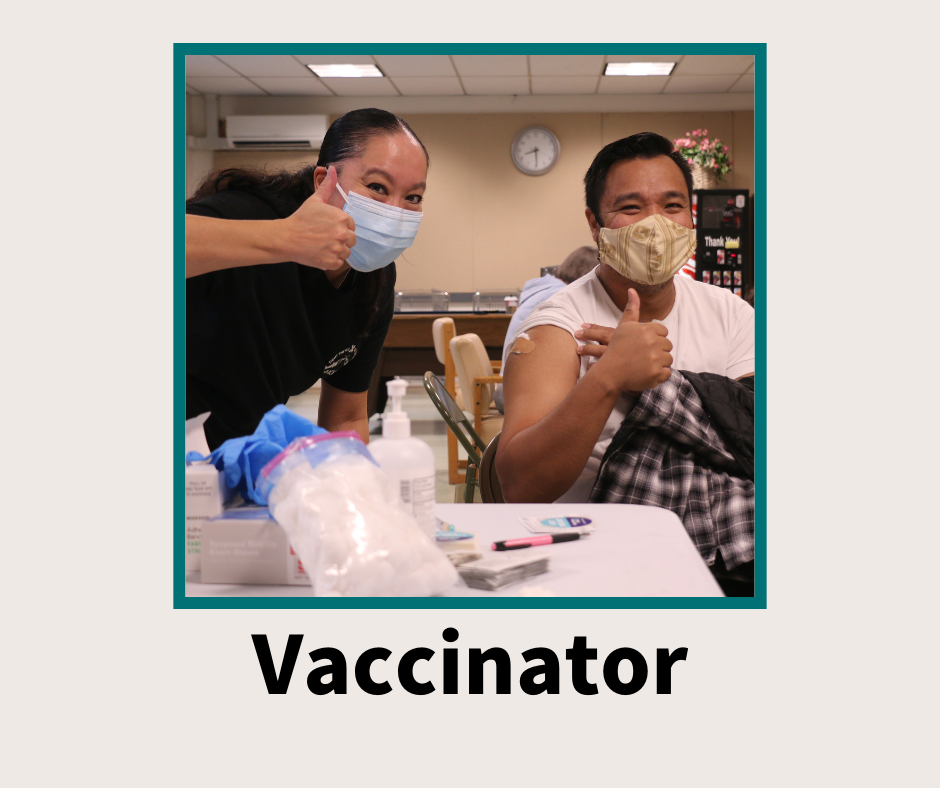 Vaccinator Core Responsibilities
Administer vaccines to participants of all eligible ages.

Answer questions about COVID-19 vaccines and what to expect.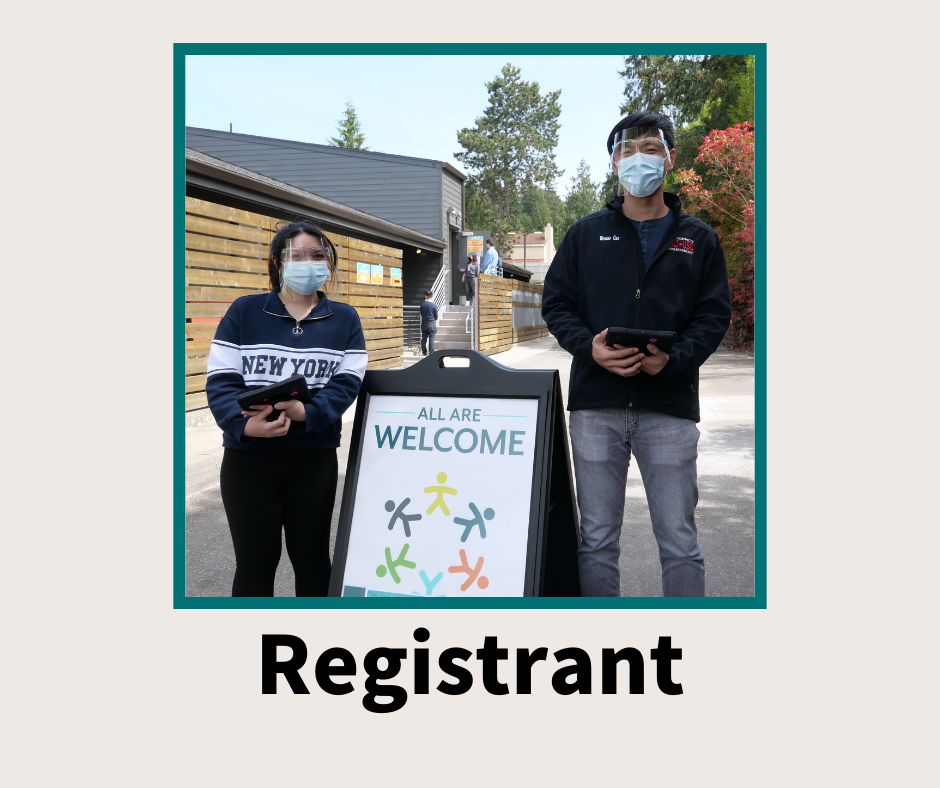 Registrant Core Responsibilities
Assist with the operations of the pop-up vaccine clinic. This may include check-in, assisting registrants with paperwork, and check-out.
Greet and welcome registrants.

Assist registrants with registration forms on tablets or on paper.

Providing language interpretation.
Assist with other administrative or logistical tasks.
Time Commitment
Volunteer shifts are 4+ hours. Most pop-up vaccine clinics are during weekdays, but weekend volunteer shifts may be available.
Volunteer opportunities are dependent upon demand and are especially needed at large events hosted when vaccine eligibility rules expands.
[Updated 9/1/2022: We are looking for volunteers to sign up now and be ready to volunteer when bivalent COVID-19 vaccines become available.]


All volunteers must be at least 18 years of age.

All volunteers must have a valid Washington State ID.

All volunteers must be vaccinated against COVID-19 and will be required to show proof of vaccination.

Fluency in two or more languages highly desired.

Vaccinator Volunteers must have a current active medical license from the Washington State Department of Health; examples are:
Medical Assistant Certified

Medical Doctor
Physician Assistant
Emergency Medical Services Provider

Registered Nurse

Advanced Registered Nurse Practitioner Resident
LPN Students (under RN supervision)
RN Students (under RN supervision)
Pharmacist
Pharmacy Intern
To Apply
Please complete an online application through ICHS' career portal.
Careers with ICHS
We welcome you to be part of the ICHS family in providing quality community health care services.