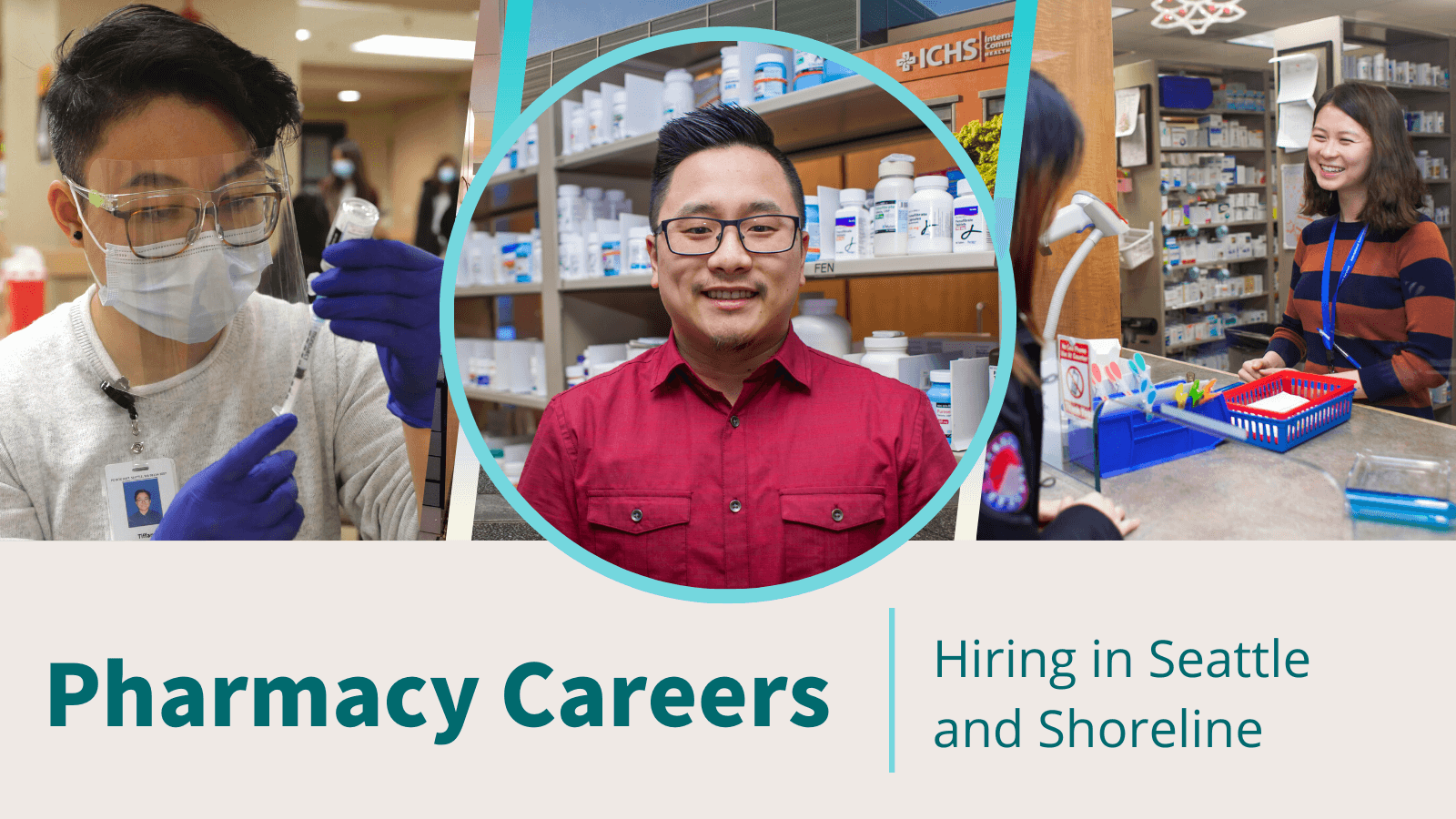 Discover how you can make an impact on people and communities!
Join other health equity advocates at the International Community Health Services (ICHS). As a federally-qualified community health center, we provide health services for King County's diverse immigrant and refugee communities regardless of background, insurance, immigration status, or ability to pay.
We are hiring hardworking, caring, and detail-oriented individuals to join our pharmacy teams at our Seattle/King County clinics.


We are health equity advocates that strongly believe that everyone, regardless of language spoken, immigration or insurance status, or ability to pay deserves quality, culturally responsive care.
Open Positions:
There are currently no open pharmacy positions at our ICHS clinics. Thank you for your interest! Please click here to view all of our open positions across the organization.
JohnHenry Baldoz, Pharmacy Technician ICHS International District Clinic

Everyone here has a big heart, which makes our job even better because everyone's on the same page.
If you'd like to give your career a boost in fulfillment and advancement, connect with us today!
Job Opportunities
We are always looking for hardworking, caring and detail-oriented individuals to join ICHS at any of our greater Seattle area/King County clinics. Excellent communication skills and a positive, can-do attitude are a must.