'Bellevue is growing bigger and better every day!'
May 2, 2019
On May 1, International Community Health Center (ICHS) staff celebrated the Bellevue Clinic's five-year anniversary with cake, camaraderie and pride. Some staff members have been with the clinic since it first opened and have seen it grow into a vital community resource first-hand.
Today, ICHS serves more than 5,000 patients at the Bellevue Clinic annually, providing high-quality, affordable medical, dental and behavioral health care with translation services in more than 50 languages.
Anh Phi | lead medical eligibility specialist, ICHS Bellevue Clinic

What makes ICHS Bellevue special is the diversity of people, beliefs and ideas. Variety is the spice of life. I love talking to our patients and staff and opening myself up to new things.
The Bellevue clinic marked ICHS' first location on the Eastside, as well as a critical juncture in its evolution from a single, volunteer-run clinic into a major regional health center. Since its opening, the clinic has continuously added staff, programs and services that have allowed it to be adaptive to the needs of the local community. This year, the clinic added suboxone treatment for opioid addiction.
"It is an honor to work at the clinic that serves my family, friends and neighbors," said Vanja Knezevic, Bellevue Clinic health center manager. "Every day, I take pride and am grateful that I have an opportunity to serve the community I live in."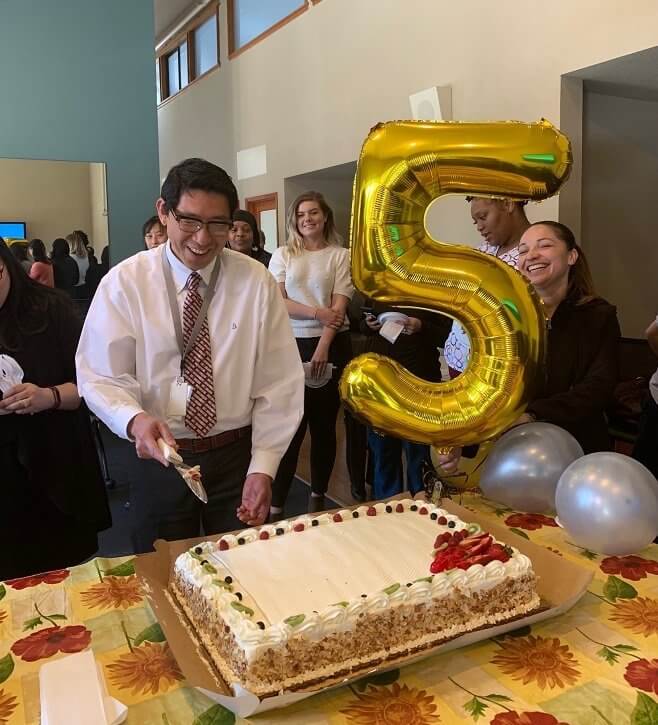 "Bellevue is growing bigger and better every day," said Stephanie Light, lead medical receptionist. "I'm glad to be part of something so beneficial to my community."
The ICHS Bellevue Clinic also works in close coordination with other community organizations to remove barriers to patients' good health and to support safer neighborhoods, nutritious foods, green spaces, jobs, housing and economic opportunity. For example, a partnership with Eastside Legal Assistance Program gives low income patients access to free legal help.
The ICHS Bellevue Clinic has been so successful it has nearly outgrown its current capacity. A $1.6 million grant from the state legislature will soon add additional space for preventative behavioral health programs and services that will help fuel the next phase of its development.
The community agrees that ICHS in Bellevue has only gotten better with time. "Doctors here are awesome," wrote one patient in celebration of the clinic's fifth birthday. "They're really experienced, knowledgeable and kind." Another patient affirmed, "ICHS plays such an important role in keeping our community healthy."
Happy fifth birthday, ICHS Bellevue!