ICHS receives 2023 Immunize Washington awards
August 17, 2023
International Community Health Services (ICHS) has been recognized for its part in reducing the spread of vaccine-preventable diseases and keeping our communities safe.
The purpose of tracking immunization coverage rates is to monitor and improve vaccination coverage rates for vaccine-preventable diseases. National immunization goals are 90% coverage for young children and 80% coverage for adolescents. Vaccination is one of the primary public health activities to reduce sickness and death in the U.S.

Three ICHS medical & dental clinic sites have achieved Gold, Silver, and Bronze awards in the 2023 Immunize WA provider recognition program. The awards recognize individual medical clinics/medical practices for high immunization coverage rates on childhood and adolescent vaccines.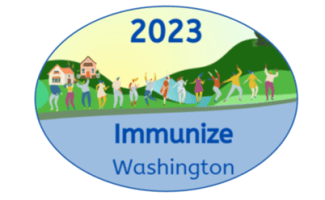 "As medical providers and parents, we know that keeping up to date on immunizations are vital to keep our families healthy," said Lakshimi Deepa Yerram, ICHS Chief Medical Officer. "In fact, vaccines have saved more lives than any other medical intervention. That's why we take a whole team approach here to ensure that everyone, all staff, speak with patients to help them get vaccines conveniently and with care."
ICHS is a federally-qualified community health center and offers a range of health services to include medical, dental, vision, nutrition services, behavioral health, pharmacy, and health education. Staff and providers deliver services in more than 70 languages.
The Health Plan Partnership — a cooperative alliance of the Department of Health, Washington State Health Care Authority, Governor Jay Inslee, and all the major health plans in Washington — manages the Immunize Washington Provider Recognition Awards.
2023 marks the ninth year the Health Plan Partnership has hosted the Immunize Washington Awards and this is the ninth consecutive year that International Community Health Services has been recognized as a Gold Level Provider.