Sen. Bob Hasegawa and Rep. Cindy Ryu visit ICHS Legacy House
June 19, 2019
On June 19, Sen. Bob Hasegawa and Rep. Cindy Ryu visited ICHS Legacy House in support of healthy aging programs to help Chinatown-International District seniors thrive.
The lawmakers helped International Community Health Services (ICHS) usher in good fortune at an open house event, helping "feed" red envelopes to Chinese lion dancers from martial arts master Tony Au and his Seattle International Lion Dance Team. The traditional Chinese dance ended with messages of good luck that unfolded from the lions' mouths and a burst of confetti to scare away evil spirits.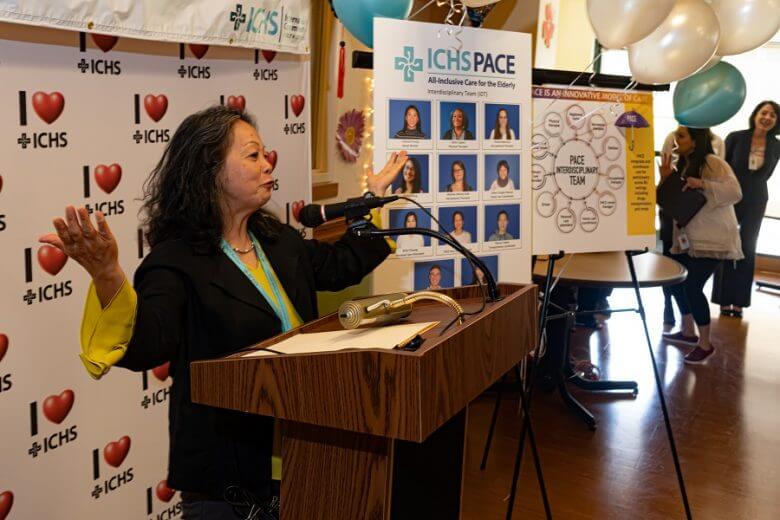 ICHS held the open house to celebrate its takeover of the operation of Legacy House from the Seattle Chinatown/International District Preservation and Development Authority (SCIDpda) on March 1, as well as its new Healthy Aging and Wellness Program (HAWP). Targeted to keep adults age 60 and older active and engaged in the community, HAWP includes assisted living at Legacy House, adult day services, a meal program at the Bush Asia Center and ICHS PACE (Program of All-inclusive Care for the Elderly), which begins enrollment on July 1.
ICHS board members, staff, partners and community members enjoyed refreshments, tours and entertainment, including dance performances from Legacy House residents.