Class of 2022
Julie Do, MD (she/her)
Julie was born to immigrant parents in San Diego, Calif. As a young child, she and her family relocated to the Pacific Northwest, where she spent much of her time trying to assimilate her traditional Vietnamese culture and free-spirited American upbringing.
When Julie was 14, she began working at a primary care clinic in Seattle's Chinatown-International District. Under the mentorship of a Vietnamese physician, she came to deeply respect the strength and resilience of the patients she came to know. She worked there for seven years, developing longitudinal relationships with families and the overall immigrant/refugee community as their receptionist, resource navigator, and patient advocate. Having this life-changing experience encouraged Julie to pursue her wildest dream: to become a skilled family doctor for all vulnerable groups, especially those with refugee/immigrant backgrounds.
After earning a biochemistry degree at the University of Washington, Julie was thrilled to return to the UW for medical school. There, she gained excellent clinical training while pursuing interests that set her soul on fire. She was involved in the Asian American Pacific Islander Medical Student Association, Refugee and Immigrant Health interest group, and Students of Color Pre-Matriculation program. Her greatest achievements include helping to lead two major health fairs aimed at engaging with Asian American and Pacific Islander (AAPI) populations in King County. These health fairs provide free health screenings, general health education sessions, and a network of community resources in a culturally and linguistically appropriate way for these AAPI groups.
Julie is ecstatic to be a family physician at International Community Health Services as a part of the Swedish Cherry Hill Family Medicine residency. She feels lucky to be training at a renowned program surrounded by individuals who are fiercely committed to providing high-quality, holistic care to disadvantaged/underserved groups. Her clinical interests include immigrant/refugee health, obstetrics, palliative care, and LGBTQ+ care. When she finds a moment for something other than medicine, her pursuits include trying new restaurants, lifting weights, laughing until she cries, and avoiding hiking at all costs.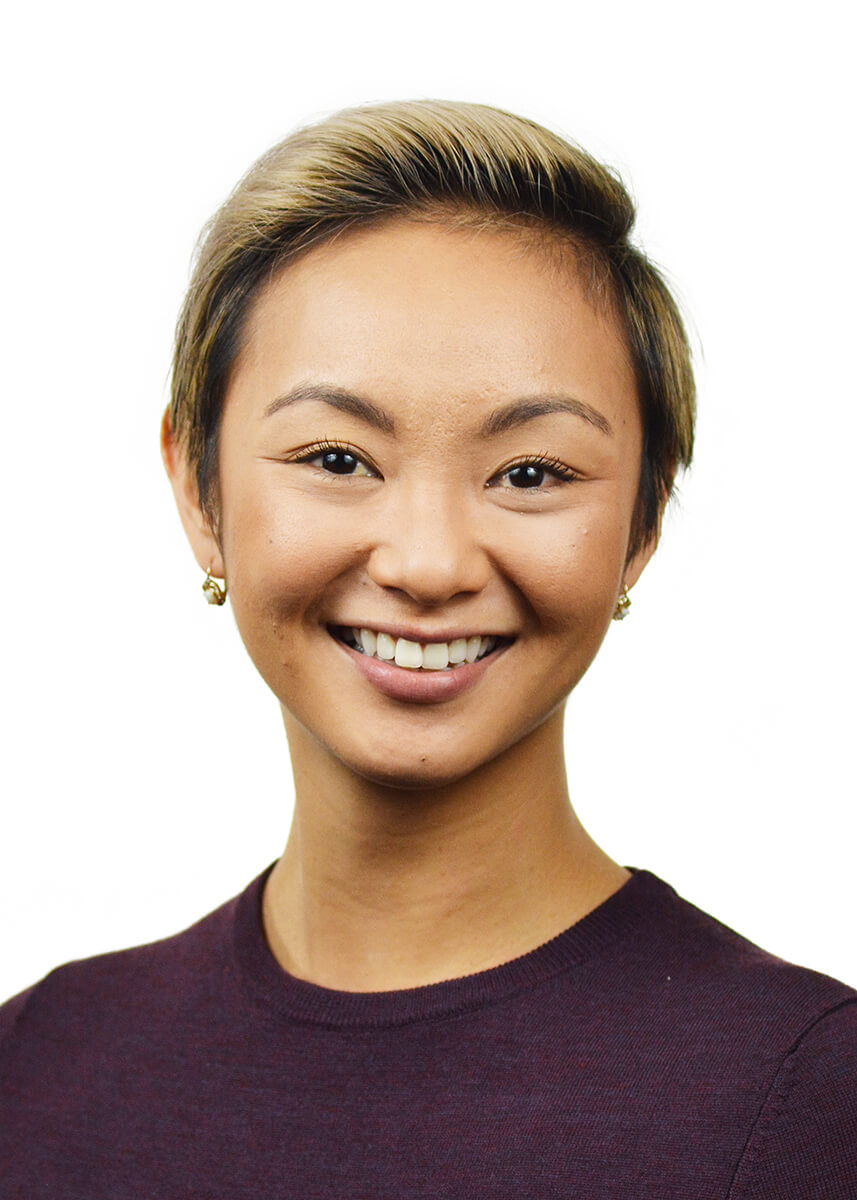 Celina Hayashi, MD (she/her)
Celina grew up swimming in the Pacific Ocean and exploring the jungles of Maui, Hawaii. After high school, she conducted service projects in a rural area of the Philippines, where her grandparents are from, and where some of her extended family currently lives. During these trips, Celina grew passionate about advocating for human trafficking prevention as she met many women and children who were survivors or at risk of being trafficked.
At Scripps College, Celina became more active in feminism and social justice. She helped create the Scripps College Advocates for Survivors of Sexual Assault, increasing awareness and prevention of sexual assault on her college campus. While studying biology, Celina also pursued jazz and hip hop dance as the Claremont Colleges dance team captain.
Celina is grateful to have attended medical school in Hawaii at the John A. Burns School of Medicine, where she learned from and served the community that raised her. During medical school, Celina conducted research evaluating reproductive health services for adolescents in a predominantly low-income, Native Hawaiian population disproportionately impacted by unintended pregnancy and sexually transmitted infections. She was also a co-instructor of her medical school's social justice elective, re-established the Medical Students for Choice chapter to support reproductive justice advocacy, and created human trafficking and trauma-informed care curricula for her medical school. While in medical school, she volunteered at free student-run clinics serving homeless communities. Celina's advocacy work promoting health care as a human right and mentoring premedical students helped keep her grounded during medical school. She received three dean's certificates of distinction in social justice, medical education, and rural health.
Having grown up in a vibrant community of immigrant families similar to her own inspires her passion to care for and serve this diverse population. Celina is incredibly grateful to be welcomed into the ICHS family, where she can serve immigrant and underserved Asian American and Pacific Islander families while learning from their overwhelmingly skilled and compassionate doctors and staff. Coming to Cherry Hill Family Medicine Residency is truly a realization of her wildest dreams as she loves working with and learning from her fabulous co-residents and incredible faculty.
During her medical career, Celina is excited to continue to serve and advocate for LGBTQ+ individuals, provide gender affirming care, advocate for people suffering from housing insecurity, provide family planning and options counseling, and cultivate longitudinal relationships with her patients in the context of their families and community.
Raised on her family's small farm, Celina is passionate about gardening and sharing with others the joy of growing your own food. She loves spending time with her friends and family, especially over spicy meals, hiking, and at live music events!
Class of 2023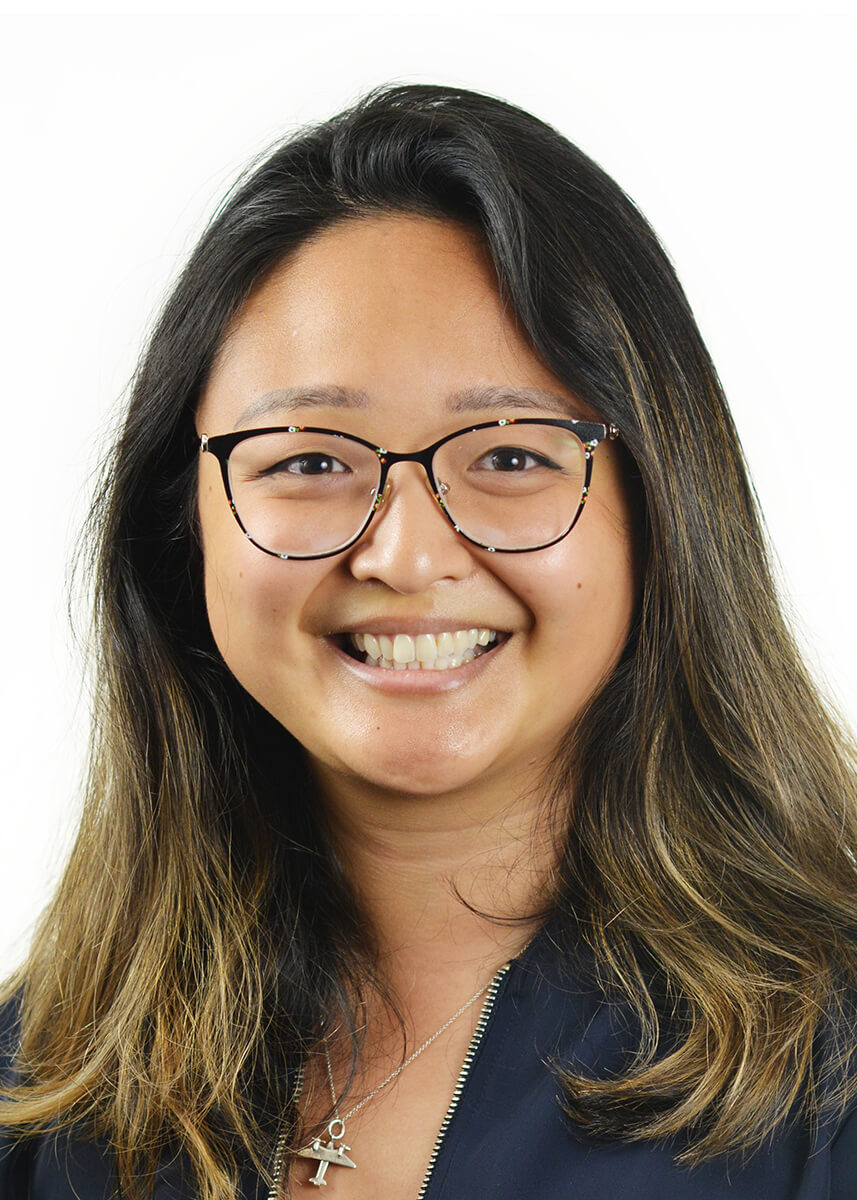 Julia Wang, MD (she/her)
Hailing from a small suburb in Minnesota, Julia grew up with a deep love for tater tot hotdish and extremely large indoor malls. She attended undergrad at the University of Southern California, where she found herself deeply involved in community and labor organizing. Julia helped run campaigns for living wages, health care benefits, and union recognition alongside workers. It was during this time that she started to understand the intricacies of how race, gender, sexuality, nationality, socioeconomic background, and citizenship status can intersect to impact people's lives. After graduating, she traveled around the world coordinating with students and international garment worker unions, running campaigns and building solidarity.
In medical school, Julia worked with other students to integrate racial justice and social determinants of health into the formal medical school curriculum. She also explored the policy side of organizing and advocacy through working with the American Academy of Family Physicians. Most importantly, she managed to maintain a solid tan by spending every free moment on the Los Angeles beaches. Julia is ecstatic about starting residency in Seattle at a program that is filled with faculty who model the combined social justice and medical work she strives to do as an attending.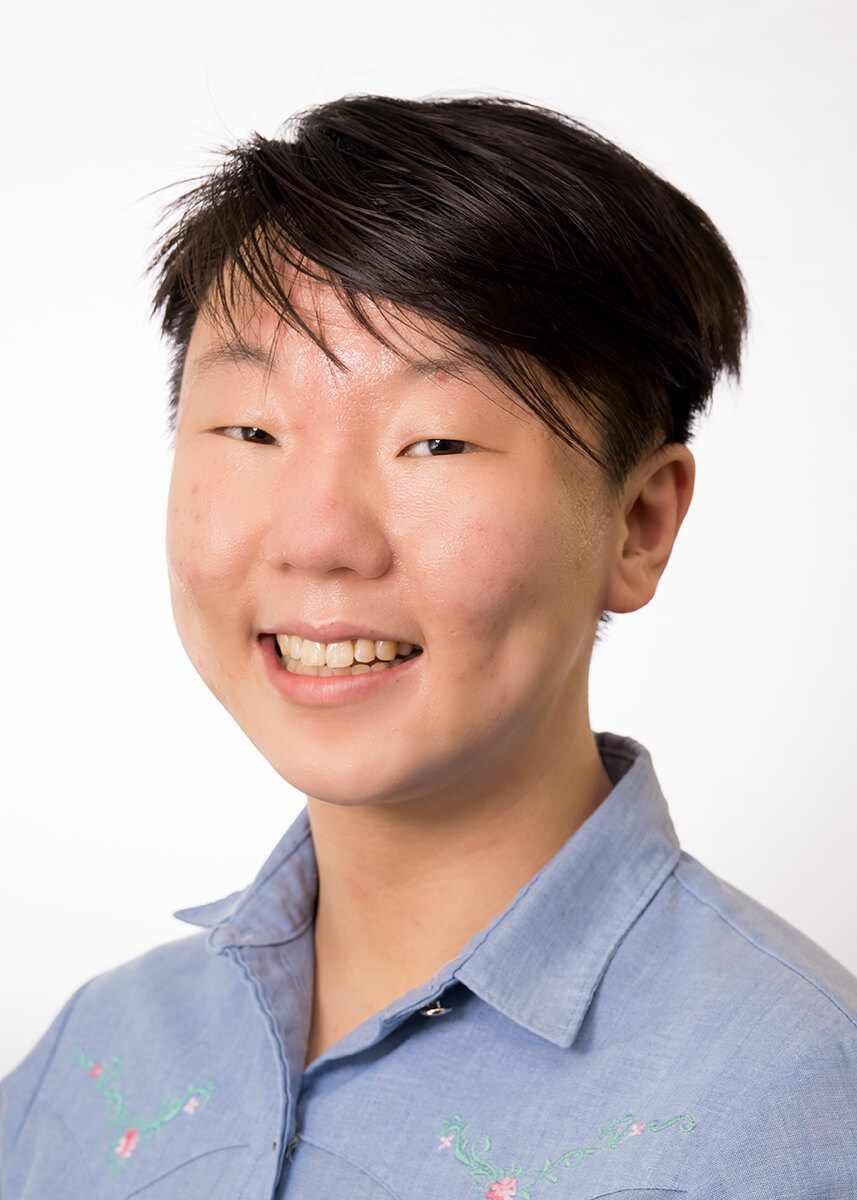 Aisling Zhao, MD, MPH (she/they)
As the child of Chinese immigrants growing up in the suburbs of mid-Michigan, Aisling is proud to join the ranks of the other Midwestern exports in the class!
Aisling proudly identifies as a born-and-raised nerd who grew up on a healthy diet of sci-fi television (Star Trek, Babylon 5, etc.) thanks to her engineer parents. She attended the University of Pennsylvania to major in biochemistry and molecular biology to figure out how the basic sciences could contribute to an amazing post-scarcity future...only to, through her minor in Asian American studies and several years of indoctrination by living in an anarchist vegan co-op, discover an entirely different calling to fight the structural racism and other forms of oppression that functioned to create inequities in health and self-determination.
As she hoped to learn how to leverage her interest in medicine in the pursuit of social justice, Aisling was excited to return to her beloved home state to attend the University of Michigan Medical School and to spend more time with her parents and younger siblings. She developed her interests in reproductive healthcare and gender-affirming care through amazing electives at Planned Parenthood and a sliding-scale community clinic, and her leadership in Med Students for Choice pushed her to interrogate her own assumptions about medicine and reproductive justice. During her master's of public health year at UM between her third and fourth years, Aisling was able to finally envision how her academic experience could be focused toward action against inequity.
With interests and growing experience in community-based participatory research, mixed methods, and qualitative methods research, Aisling is excited to leverage her skills and experience to learn even more with the people around her, especially by centering the voices of marginalized communities. She hopes to one day acquire enough knowledge and skill so that she can truly understand—and practice—how medicine can function as a tool for social justice, and how (human subjects) research can be a tool for action. On her own time, Aisling enjoys many things, including attempts at home DIY (she's got some shelving now!), playing her violin, reading, video gaming, making fun of Seattle weather, video chatting with family and friends, and messing with her roommates' adorable cats.
Class of 2024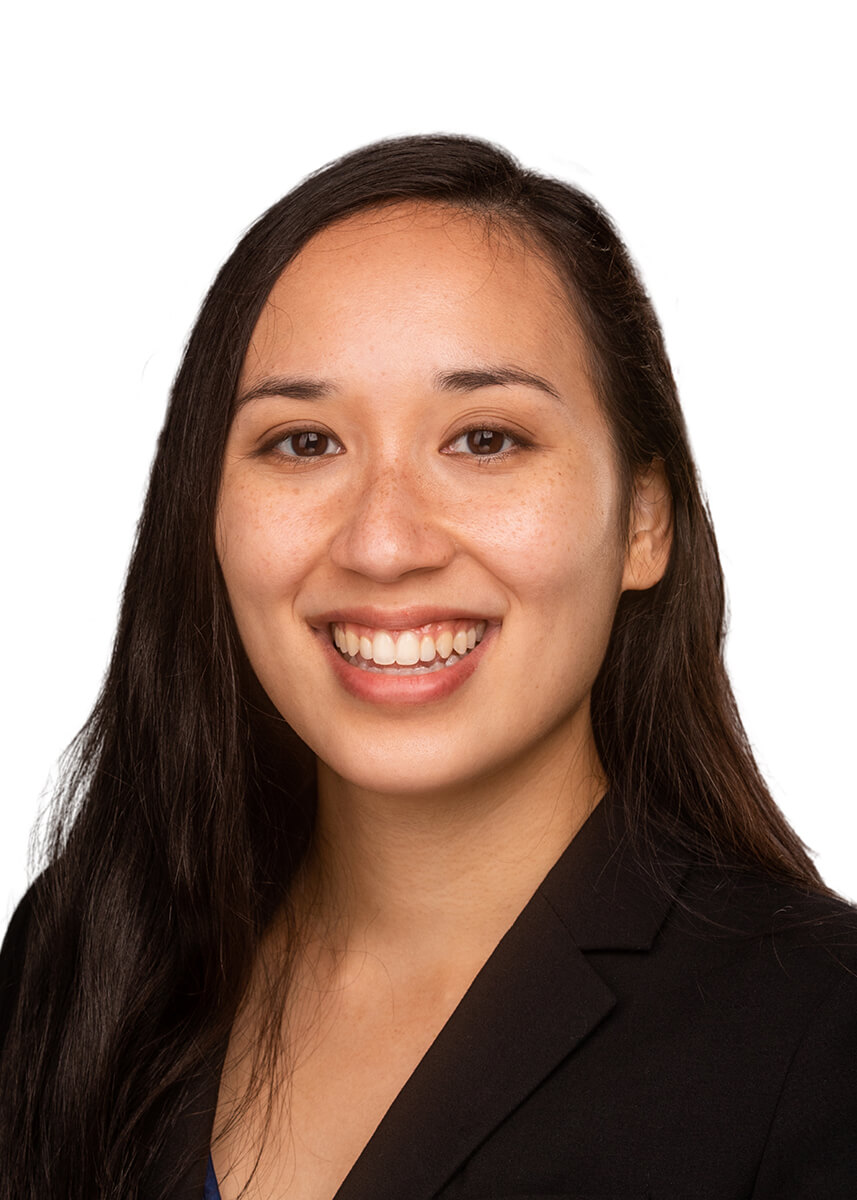 Lucia Amore, MD (she/her)
Lucia was born and raised in Honolulu, Hawaii, to her horticulturist mother from the Philippines and social worker father from Hawaii. Raised with good food and an awareness of the growing complexities of living in Hawaii, she set out to learn a new perspective she hopes to one day bring back home.
In her time during undergrad and medical school, she became fascinated with how social determinants of health—access to food, education, regular health care—shape every aspect of a patient's experience of life and medicine. Lucia is inspired by her mentors and patients, especially those at the Homeless Outreach and Medical Education Clinic at the John A. Burns School of Medicine, University of Hawaii. The type of doctor she wants to be cares for the underserved members of our community.
Inspired by federally qualified health centers and the breadth of services they provide to patients, she is proud to join the kind and understanding team at International Community Health Services. She thanks the team for their patience and is grateful for the patients that come to see her. Drawn to the mission of the Cherry Hill Residency of meeting patients where they are at and providing thorough care in all aspects of a patient's life, she looks forward to all the ways she will grow during her training.
In her free time, she enjoys exploring the delicious food scene of Seattle and experimenting in the kitchen. On her days off, you can find her reconnecting with nature, playing music, or visiting her friends' dogs.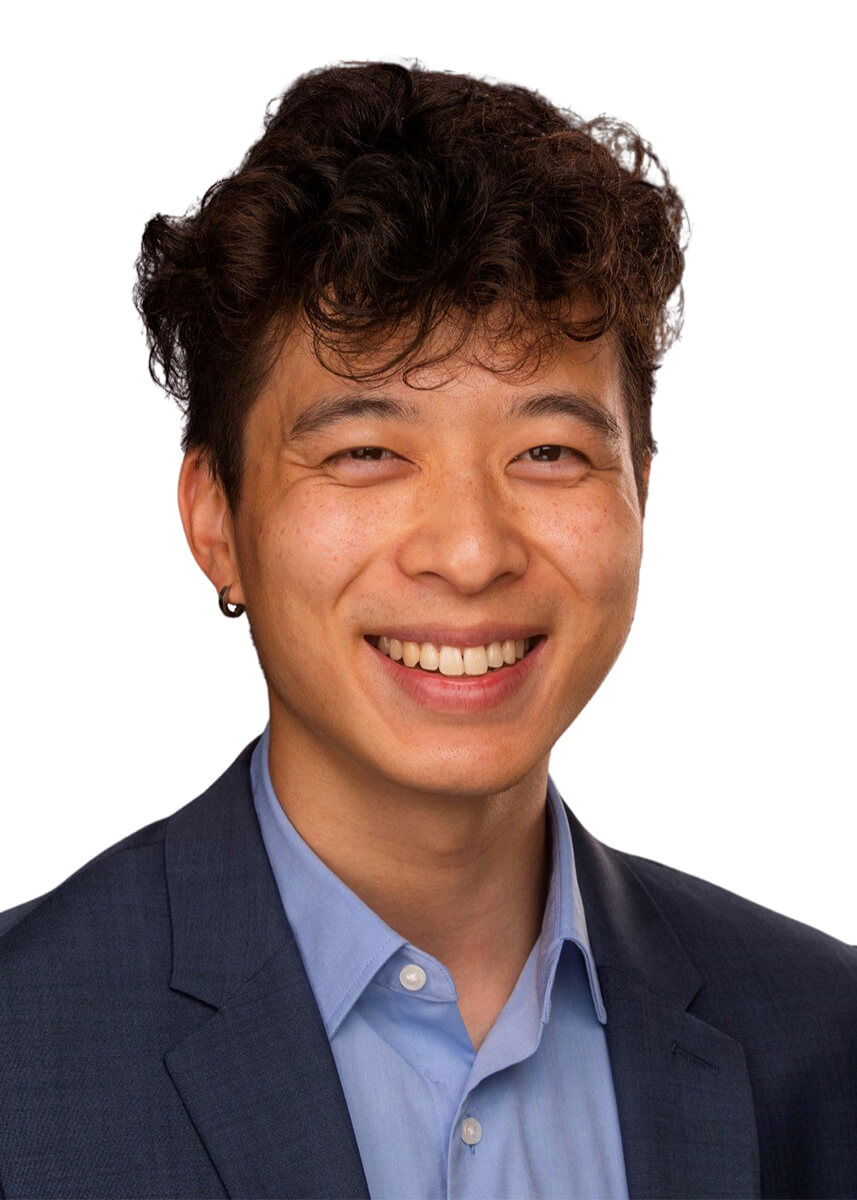 Ryan Fang, MD (they/them)
Ryan spent their childhood, undergraduate, medical school, and now residency all in the greater Seattle area. Growing up with their loving immigrant parents and rabble-rousing siblings (one of which is an alumni of the class of 2021), Ryan is constantly afforded the space to continually explore queerness and what Asian diaspora means to them. On this quest, Ryan has found community and solace in celebrating LGBTQ identities and fighting for anti-racism.
Their involvement at the University of Washington School of Medicine included co-founding the Queer/Trans Students of Color student group, mentoring and mock interviewing for Alliance for Equal Representation in Medicine, and acting as the communications vice president for National APAMSA (Asian Pacific American Medical Student Association). Ryan is also an active member of Parisol (Pacific Rim Solidarity Network), an anti-capitalist, Taiwanese, Hong Kong, and Chinese diaspora organization for revolutionary international solidarity.
Their clinical interests include LGBTQ health, immigrant health, obstetrics, and abortion care. A few of Ryan's favorite things include piano, video games, anime, speedskating, and the color orange. Ryan did not choose the boba life—the boba life chose Ryan.