Eating for life
ICHS nutrition experts are here to help empower you to manage your health. We provide personalized nutrition counseling and specialized support for patients of all ages: infancy, childhood, adolescence, and all stages of adulthood to create sustainable, healthy behavior. Nutrition counseling is offered at all ICHS medical and dental clinics.
Our certified and highly-trained registered dietitian nutritionists (RDNs) have the experience to apply the science of nutrition to meet your health needs. We provide a positive and supportive environment that respects individual language, culture and lifestyle.
We can help you
Make food and lifestyle choices to manage chronic conditions like high cholesterol
Learn how to prepare delicious foods that are good for you and fit within your budget
Maintain a healthy weight
Prepare and recover from a medical operation
Manage your food allergies, food intolerances or food-related digestive issues
Use nutrition therapy during and after cancer treatment to boost body weight and strength, and decrease side effects
Recover from an eating disorder
View the comprehensive list of medical conditions we can help treat further below. ICHS also offers nutrition services for women, infants and children (WIC).
Diabetes Self Management Education and Support (DSMES)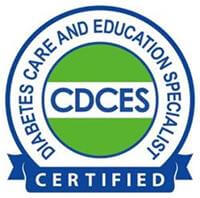 ICHS nutrition experts are available to help you manage diabetes. As a certified diabetes self-management education and support (DSMES) clinic, our team can work closely with you to get results managing your diabetes and related conditions. DSMES is tailored to your individual needs, goals, cultural values, and life experiences and is guided by evidence-based standards.
ICHS is accredited with the Association of Diabetes Care and Education Specialists (ADCES) – Diabetes Education Accreditation Program (DEAP).
Make an appointment
Costs and billing
ICHS nutrition counseling can be billed to most private insurance. Check with your insurance company or benefits office to see if your insurance plan covers nutrition services.

Conditions we can help you treat
Diabetes (type 1, type 2, prediabetes, gestational diabetes)
Cardiovascular disease (heart disease)
Hyperlipidemia (high cholesterol)
Hypertension (high blood pressure)
Renal diseases (kidney diseases)
Liver diseases
Gout
Polycystic ovarian syndrome
Insulin resistance (metabolic syndrome)
Weight management
Eating disorders
Restrictive diets (vegan, keto)
Bariatric surgery
Cancer treatment
Weight loss
Food allergies and intolerance (celiac disease, lactose intolerance)
Gastrointestinal disorders (heartburn, IBS, Crohn's disease, colitis)
Pre- and post-transplant nutrition therapy
Iron deficiency
Dysphagia (difficulty chewing or swallowing)
Nutrition and health for mothers
ICHS nutrition counselors are certified and available to work with mothers to support them in all areas of their lives.
Pregnancy
Postpartum
Breastfeeding
and supporting infants, children and adolescents.
Where to get nutrition counseling