Founded in 2014, the ICHS Family Nurse Practitioner (FNP) residency provides post-graduate education to strengthen the transition from new nurse practitioner to expert provider. It's mission is to educate and retain well-rounded, highly autonomous, effective and culturally-competent FNPs, who will serve as primary care providers in community health settings. The program aims to prepare residents to:
Serve as a primary care provider to patients in a complex community health setting
Improve cultural competency
Develop the tools needed to maximize career satisfaction and growth, while encouraging work-life balance and avoiding burnout
Assume leadership roles in community health settings and in driving social change
A five-part curriculum, delivered from top-notch clinicians and educators, includes a ramp up schedule, continual education with weekly didactics and exposure to several clinical specialties. The residency is a full-time salaried position with benefits. Residents commit to 13 months of employment at ICHS from September 2021 through October 2022, including 12 months of residency curriculum followed by one month transition to independent practice and overlap with the incoming residency class. Seven residency positions are available.
Each day is unpredictable, exciting and stimulating. You might be inserting a nexplanon procedure for contraception, managing an insulin-dependent diabetic, investigating why that six-month old kiddo has a persistent fever, or telling your female patient she's finally pregnant after six months of trying. Or you could be helping a patient with heart failure who does not take his meds due to financial constraints, or an adolescent struggling with self harm and suicidal ideation.
Eligibility
Successful applicants will be:
Recent MSN or DNP graduates from an accredited institution
FNP board certified by the start of the program
Licensed to practice in Washington state
Committed to a community health center career and/or practice within a safety net setting
Experienced in health care and/or working with community health center patients (2+ years is preferred but not required)
Bilingual (preferred but not required)
Enrollment
To apply, download and complete the 2021-2022 ARNP residency application. Please include:
Curriculum vitae
Three sealed letters of recommendation: one academic, one professional and one of your choice
Nurse practitioner academic transcript, official and sealed
Personal statement
To ensure that we receive all your materials promptly, please send everything in one package to:
Megan Wilbert
P.O. Box 3007
Seattle, WA 98114
Admissions timeline
Applications for the 2021-2022 class are due by Friday, March 5, 2021. Interviews will take place from March to early April 2021. Offers will be extended by Friday, April 9, with all responses in by Tuesday, April 13, 2021.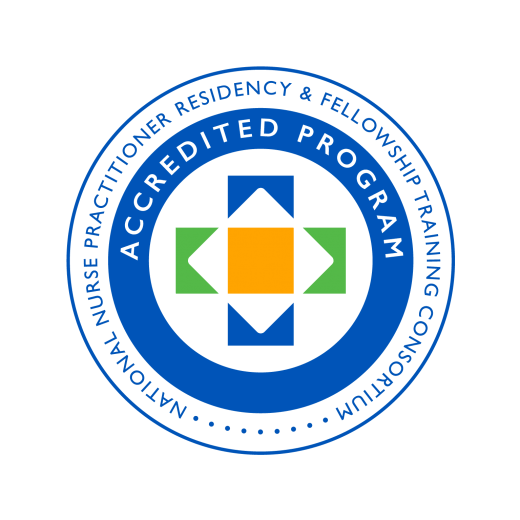 For more information
Please contact ARNP Residency Director Megan Wilbert, FNP, 206.788.3500.
Visitors to our site are encouraged to provide public comment as part of our accreditation process. Please visit the Accreditation Status and Public Comment website.