50th anniversary
In 1973, a small band of Asian American advocates—idealist medical students and fierce community activists—started a free storefront clinic to serve the elderly Filipino, Chinese, and Japanese residents of Seattle's Chinatown-International District. Today, ICHS is the largest Asian/Pacific American-serving health care provider in the Pacific Northwest, a Federally Qualified Health Center that averages 30,000 patients a year across King County.
Since the beginning, our mission was as much about medical services as it was about interrupting the systemic racism that denied health care to communities of color. ICHS has grown to embrace and serve all marginalized peoples. As we honor our past, we remain committed to providing culturally and linguistically appropriate health and wellness services and health equity for all.

Join us at the ICHS 50th Anniversary Gala!
Date: November 18th, 2023
Location: Sheraton Grand Seattle, 1400 6th Ave (downtown)
Check-in starts at 5:00 pm | Ballroom doors open at 6:00pm | Dinner served at 6:30 pm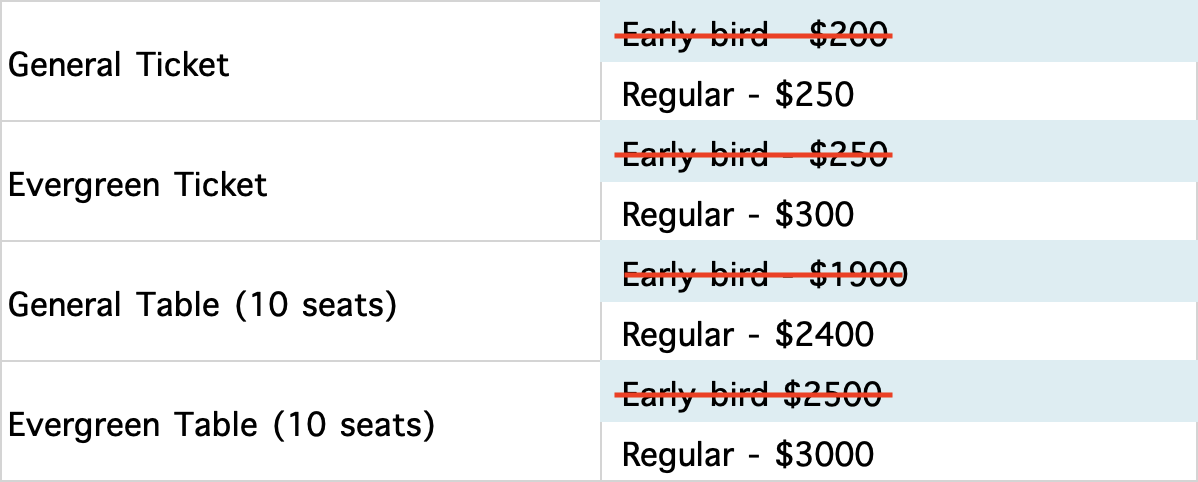 *Early bird registration is closed.
Interested in hosting a full table?
Contact Christine Consolacion at cconsolacion@ichs.com for support and helpful tips on being a table captain.
Interested in sponsoring our 50th?
Contact Emma Sullivan at emmas@ichs.com for sponsorship opportunities.
Any other questions regarding our 50th?
Please feel free to reach our team at foundation@ichs.com for any questions regarding our 50th gala.
It is our pleasure to present our 50th Anniversary Bamboo Award for Health honorees:
ACRS
Dr. Alan Chun
Alan Hoshino
Dr. Kimo Hirayama
Paul Mar
Meet our hosts for the evening!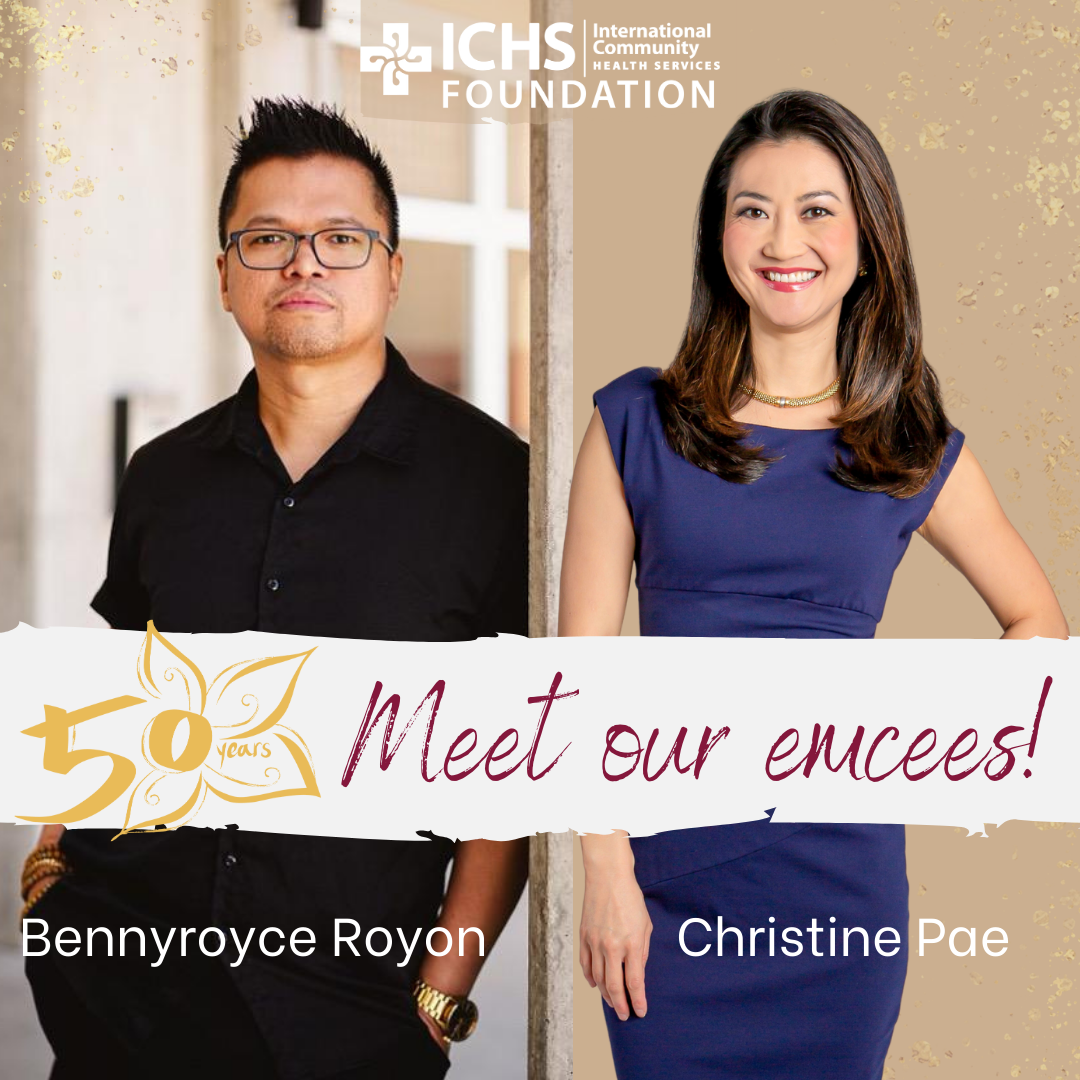 Bennyroyce is passionate about performing arts, education, and community building through the arts.
Born in San Pedro, Laguna, Philippines, Bennyroyce studied Filipino folk dances at a young age. After moving to the US, he went on to study dance at The Juilliard School in NYC. He has performed on Broadway, and has toured all over the US, Canada, and Europe.
As an award-winning choreographer, he is the Founder & Producing Artistic Director of BENNYROYCE DANCE, a project-based contemporary dance company, and has created original works for professional ballet companies, dance colleges, and schools. He is an Artist in Residence and the Social, Arts, and Culture Program Manager at the Filipino Community of Seattle.
His favorite movie quote is "There's no place like home." - The Wizard of Oz.

Christine Pae is an Emmy-nominated news anchor and reporter for KING-TV in Seattle. You can watch her anchoring on weekdays, 7 a.m. on KONG and at noon on KING. She also reports for KING's weekly health news series, HealthLink.
Christine's career has taken her to all corners of the U.S. – from California, to the south and southwest, and now, to beautiful Western Washington.
Christine is a second-generation Korean-American born raised in Southern California. She loves the outdoors and seafood, so she has felt very much at home in the Pacific Northwest. She enjoys cooking, gardening, reading, paddling, and discovering where to get a great cappuccino around town. Yoga and hiking are her exercise of choice, and her favorite sport to watch is baseball – Go M's!
Her favorite movie quote is "Yesterday is history, tomorrow is a mystery, but today is a gift. That is why it is called the present." - Kung Fu Panda

Can't attend but still want to support ICHS? Please consider making a donation in lieu of attendance. All event proceeds will go towards providing free and low-cost health services to patients who would otherwise not be able to afford them.
Celebrate with us!
ICHS 50th Anniversary Gala
Honoring our past.
Renewing our commitment.

We hope to see you there!